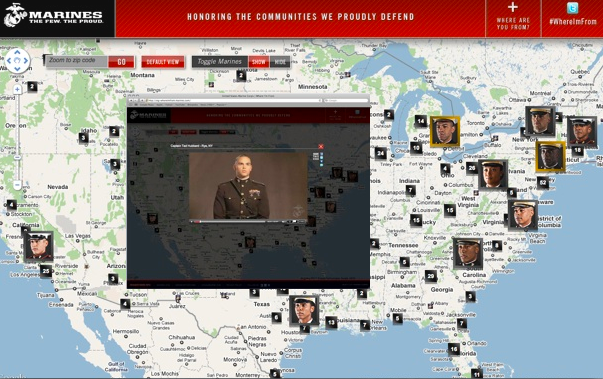 "Where I'm From"
Generated follow-up actions from more than 40% of millennial prospects after seeing the ads.
When the United States Marine Corps re-declared its commitment to reflecting the diverse face of our nation, we created a big idea for Black History month. "Where I'm From" built true affinity with the African American community and started a dialogue.
The dialogue began online at whereimfrom.com, where Marines sharing hometown memories encouraged others to upload their own hometown stories and share them on YouTube, Facebook and Twitter. Over the course of the month the shout outs more than doubled and the campaign was extended and refreshed the following year.
Print/TV A fully integrated campaign-the TV spot drove viewers to the microsite where viewers could hear more about our TV hero's hometown story in an annotated video. And the print in high visibility magazines like ESPN included a QR code which activated our mobile creative.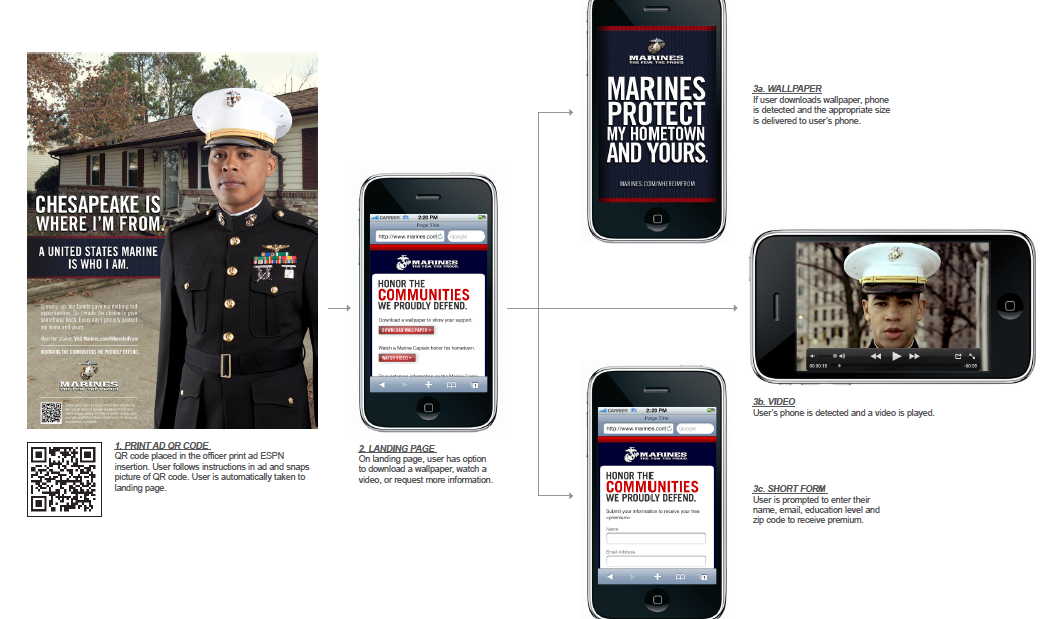 Awards
American Advertising Federation Mosaic Award -Best Multicultural Campaign, 2011
Association of National Advertiser's Best Multicultural Print, 2011.
American Advertising Federation Mosaic Award -Best Multiethnic Interactive Media, 2012
Role: Co-creator Concept / Creative Lead / Lead Writer