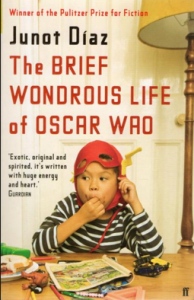 Recently the New York Times devoted its magazine feature to inspiration. They focused on quite a few writers and elicited quite a few head nods from me.
I was most stirred by the interview with Junot Diaz. I had never heard of him so I felt like I made a big discovery. He's praised by the magazine for his short stories which apparently take a long time to write. Selfishly I interpreted this as validation of my lengthy 'dry' fiction writing spells. I also appreciated his comments on needing the critical self to produce while also dreading that part of us for having 'both feet on the brakes'. Who hasn't been overwhelmed by that little voice.
Yes–I was most inspired by thoughts that justified why I hadn't been inspired. But oddly enough I finished a tough scene in my screenplay this week. And I didn't lament how long it took to get it done. I, instead, celebrated the fact that some things are worth the wait.