I am sometimes hired to create a manifesto for internal co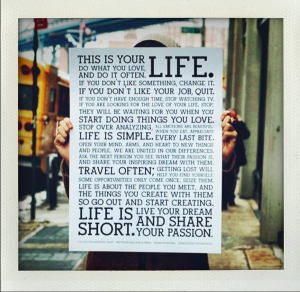 rporate use. I personally am inspired by the manifesto for Lululemon, a company that has done exceedingly well and speaks to my particular lifestyle.
But the manifesto created by Holstee, 'a Brooklyn-based design studio offering sustainably made posters, cards, and frames that inspire people to live mindfully', is top of line copy-wise for me.